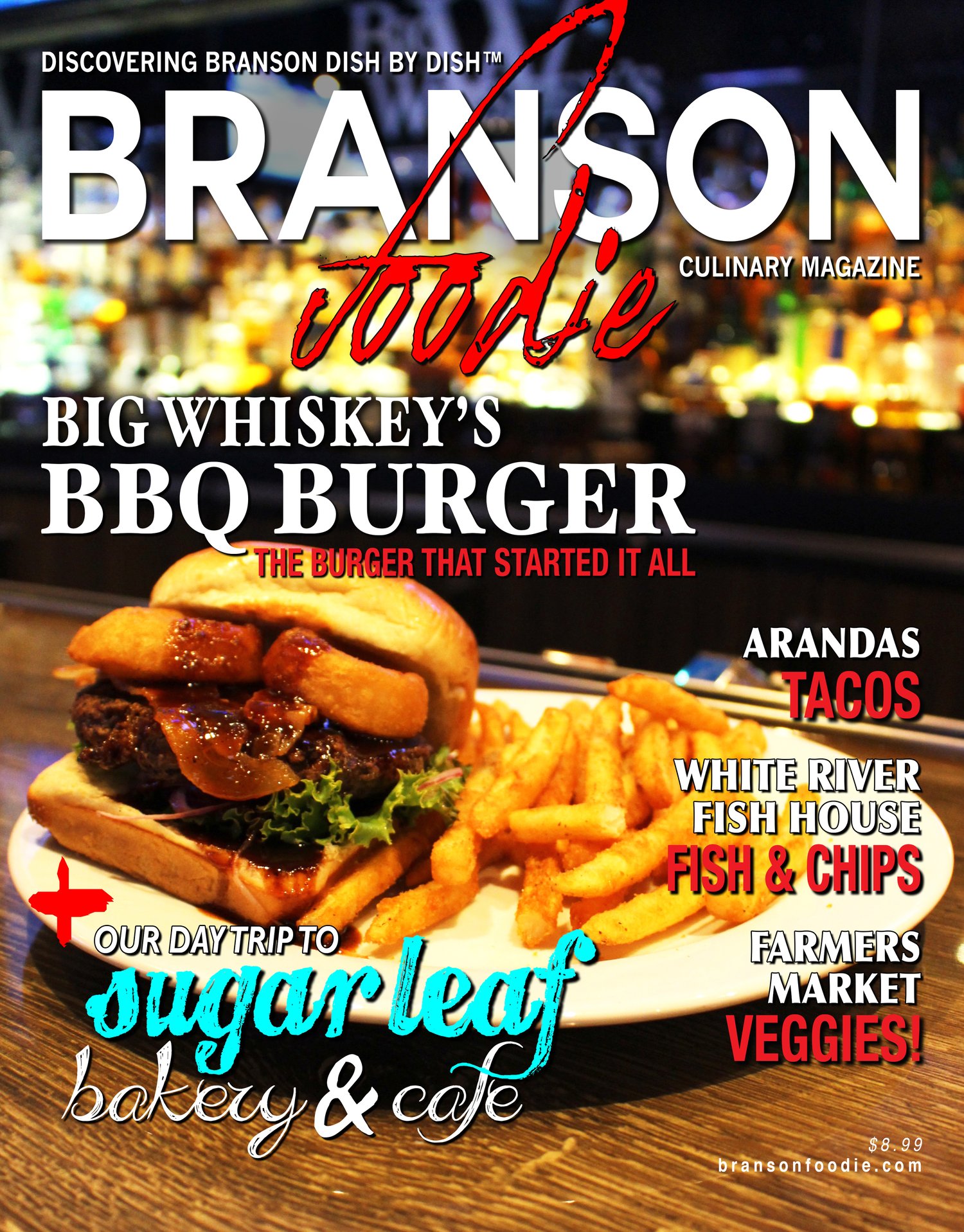 Purchase Current Issue
Purchase the current issue of Branson Foodie Magazine for the newsstand price, and get it shipped right to your door! Order during the holidays for our discounted price of $5.99 plus FREE shipping!
The premiere issue of Branson Foodie Magazine features some of our favorite restaurants in Branson, Missouri. Each issue will be dedicated to various restaurants throughout the region, discovering Branson's culinary scene dish by dish!
In this issue, we tell the story of how Big Whiskey's BBQ Burger was part of the inspiration to start Branson Foodie Magazine! We also explore the authentic tacos at Aranda's Tacos, fish and chips at White River Fish House, homemade sandwiches, salads and desserts at Sugar Leaf Bakery & Cafe, and our take on what to do with farmer's market veggies!
We hope you enjoy our very first issue of Branson Foodie Magazine! Subscriptions will be available soon!